#GaszynChallenge is an action that has already spread across the whole country and now it has also been undertaken by HSW S.A. The originator of the initiative is a fireman Marcin Topór from Gaszyn – hence the name of the challenge. Initially, the fundraiser concerned helping a sicken boy named Wojtek, but soon many people and companies got involved in the challenge, and the money is also collected for other people in need.
Huta Stalowa Wola S.A., nominated to take part in the challenge by KGHM ZANAM, decided to support little Dorian from Stalowa Wola, who has been struggling with cerebral palsy and epilepsy since birth.
Action rules are simple. Each participant should do 10 push-ups or squats and deposit a minimum of PLN 5 for the indicated collection purpose. Those who do not feel strong do not have to do physical exercises, but then a minimum of PLN 10 should be paid. Everyone who finishes the challenge nominates another, at least 3 people or institutions, who in turn have 48 hours to undertake and complete the task.
The President of HSW S.A., Mr. Bartłomiej Zając announced the nomination for three companies. These are: Ośrodek Badawczo – Rozwojowy Centrum Techniki Morska S.A., Jelcz Sp. z o.o., and WB Group.
We invite you to watch the video recorded during the task: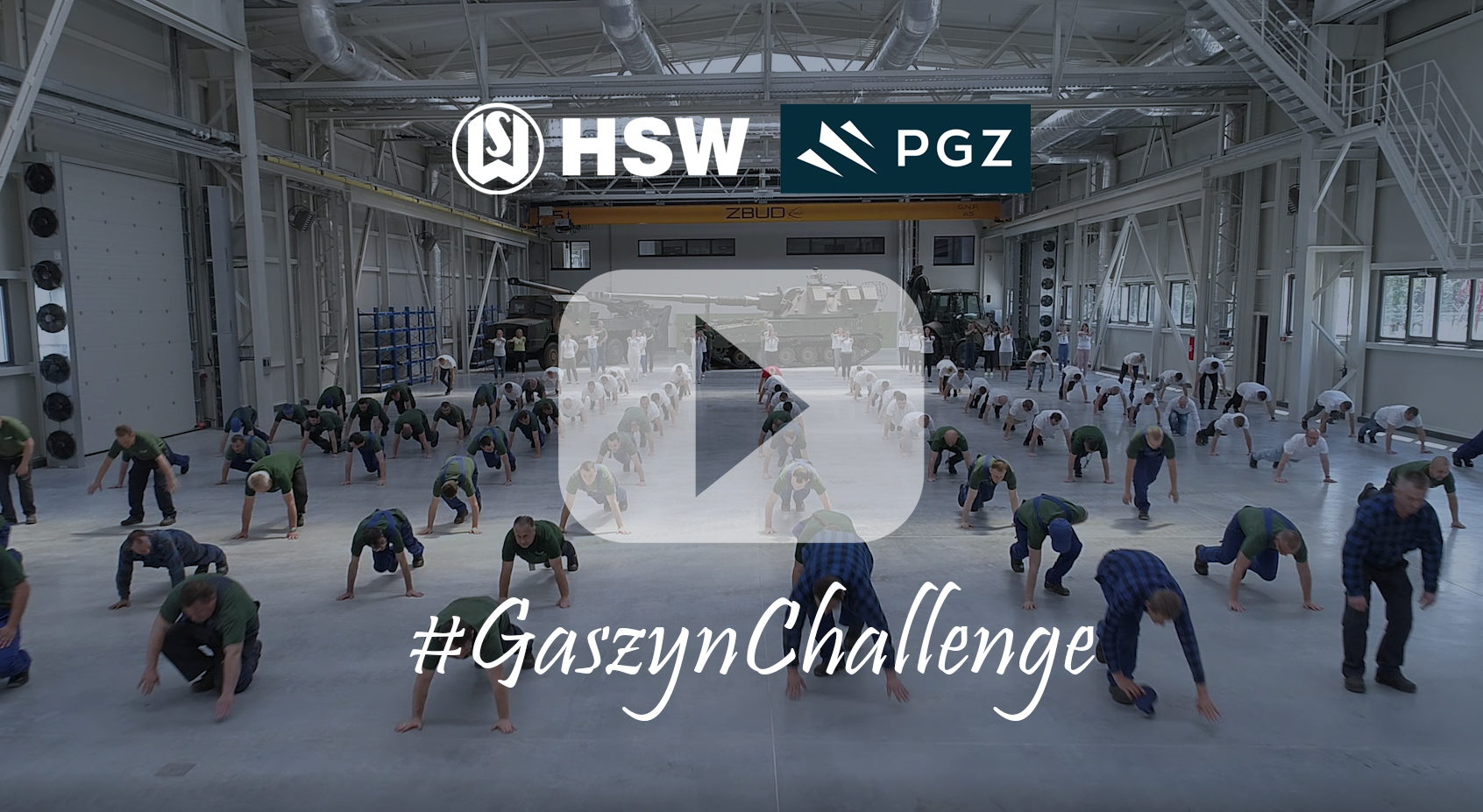 Galeria: